Entrepreneurship and Business Administration
Master program in English (2 years; 4 semesters; 120 credits)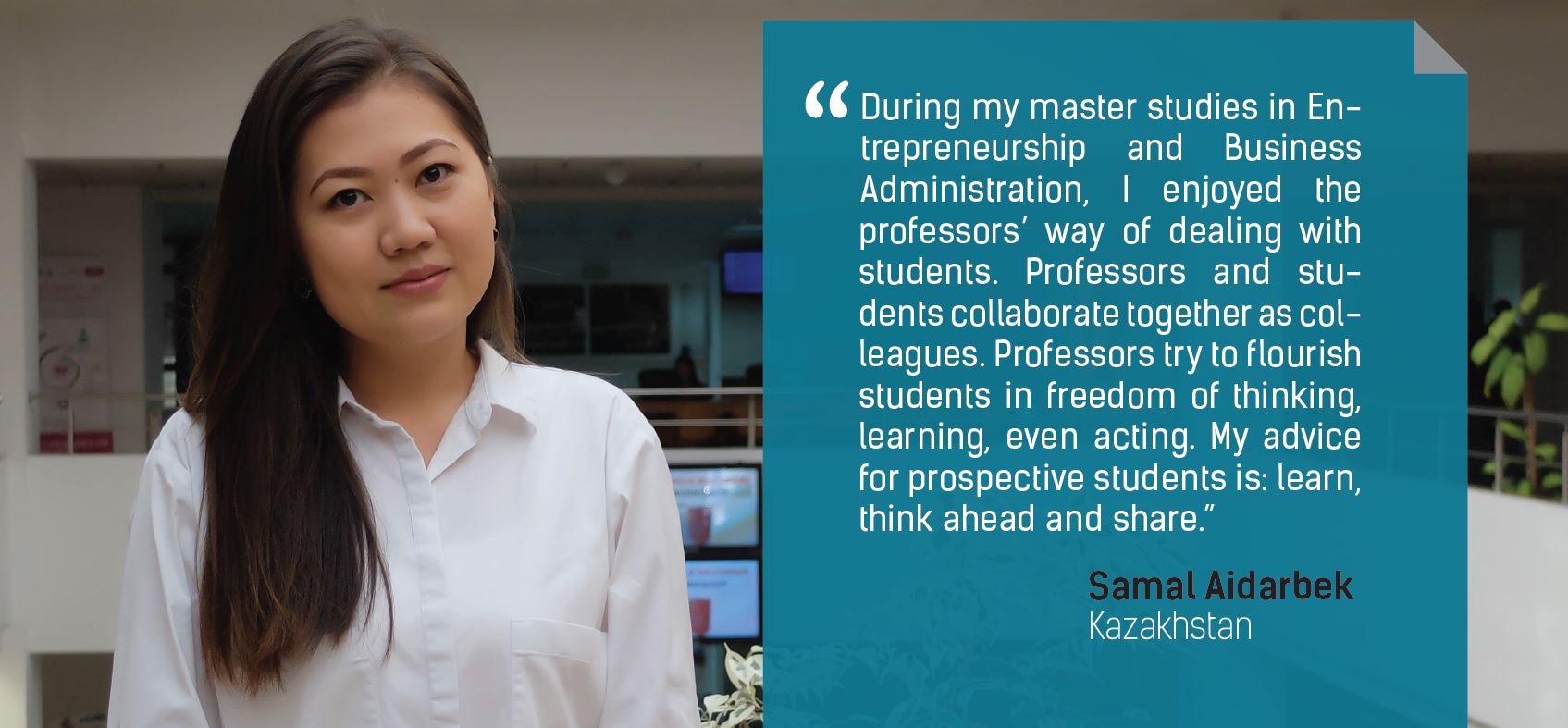 Objectives
---
The program provides the premises for the development of a unique managerial culture through an educational system that offers students the necessary skills for successfully conducting nowadays businesses. With classes taught entirely in English, Entrepreneurship and Business Administration develops a holistic approach of organizational management which revolves around a highly ranked curriculum incorporating theoretical and methodological aspects of business administration as well as practical aspects that define entrepreneurial behavior. After completion of this program, the graduates will have the necessary skills to identify business opportunities and develop business strategies for both start-ups and existing companies, to perform feasibility analysis of new business ideas and develop business plans, to apply concepts and principles of human resource management and knowledge management, to develop marketing strategies to sustain businesses, as well as to implement efficient operations within companies, and to apply strategic and ethical behavior.


Contents and structure
---
Students will follow core studies that are made up of both compulsories and electives. The first year introduces students to the essentials of management, marketing, finance and accounting theories allowing students to gain fundamental knowledge from the challenging courses included in the curriculum. Starting with the second year, students can shape their individual curriculum according to their preferences as they might focus on core electives of their choice. During the last semester students will have to write their Master's thesis and do an internship.


Career perspectives
---
The program equips students with the necessary skills to run their own businesses, allowing them to apply for upper management positions, and providing them with practical experience during the Internship program while they are still studying, as well as with a thorough preparation in order to pursue a PhD in Management. Graduates have several options for their career path, such as: entrepreneurs, general managers, project managers, marketing managers, production managers, consultants in management, etc. Graduates are typically employed by multinational corporations, foreign subsidiaries, international consulting agencies, start-ups or non-profit organizations. Moreover, many graduates of this master program choose to open their own businesses.


International perspectives
---
Students will have plenty of opportunities to be in touch with visiting professors from abroad and experts from the industry. Students also have the opportunity to spend one semester abroad at our partners' universities. Moreover, the great number of exchange students who enroll for classes of this master program enhances the international and diverse atmosphere of the program.


Contact person for the study program
---
Assoc. prof. Roxana STEGEREAN, PhD
roxana.stegerean@econ.ubbcluj.ro


Click here to download the full description and curriculum of the program